Published on May 17, 2022
Picking a qualified explainer video production company can give you a headache. After all, you're looking to invest in something that will help you scale and grow. It's expected that you need to do a bit more research than you would when you're buying something like a pair of sneakers, right?
You're not alone! Finding the right explainer video company isn't easy, since there are plenty of things to look out for. Therefore, we hope this article can help you.
---
Since you're reading this you probably have an idea how powerful videos are today. Popular social platforms and apps realized users consume video much more than any other content. They tend to favor videos and push them above regular static images.
---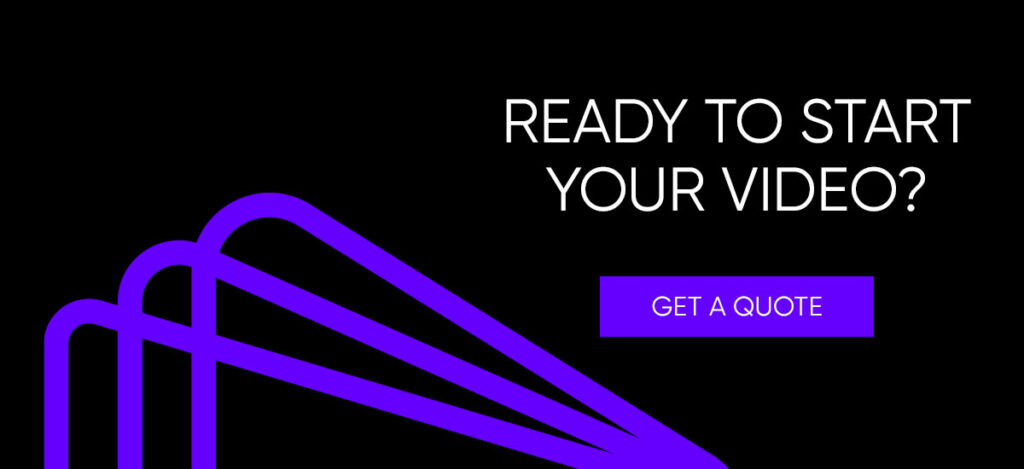 ---
Why wouldn't every company follow these unwritten rules and use video animation for their businesses?
Additionally, users take in so much information daily, that the average attention span is decreasing. It caused certain negative effects. Users just don't like reading as much as they like their information chewed up for them in a form of a 1-2 minute video.
Because of that, popular brands and influencers have to create more attractive videos. However, this resulted in the mass production of video content. The question then is — how does a video stand out?
The answer could be — animated explainer videos.
---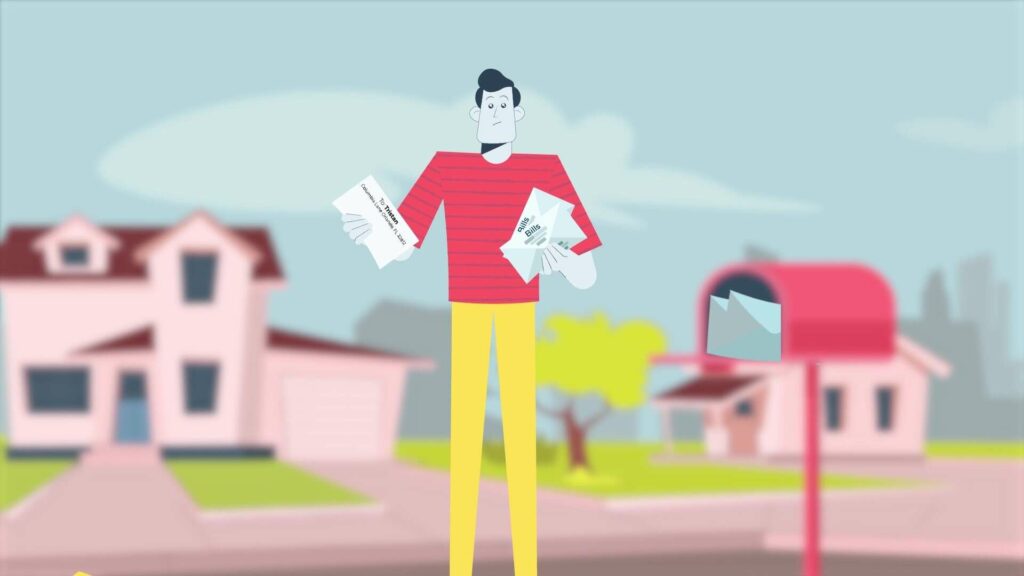 ---
While the regular live-action video seems to connect with the audience (especially ones that go viral), they still can't beat a professionally animated video. At least not in terms of engagement, creativity and innovation.
But, if there is a need for video marketing, then there are probably a lot of companies out there that are offering high-quality explainer video services. Choosing the right one can be challenging, especially since the price for a high-quality marketing video could be quite expensive.
That's why we have rolled up our sleeves and did the research for you. Here's our list of the 12 best explainer companies in 2023.
Choosing the Top Explainer Video Production Company
When you're choosing the right explainer video company to help you with video marketing, you'll want to look into some of the metrics that could help you decide:

Quality and portfolio — Check their projects and see if their style aligns with your identity, are the scripts good at simplifying a complex topic, etc.
Also, analyze if they provide value to the viewer or are their videos only attractive, does their portfolio has various projects, or are, desirably, more oriented toward your niche.

Clients — Every company brags about their clients, so you're more than likely to find their previous clients on either their website or LinkedIn profile.
Again, check if their clients are similar to your company in order to know what to expect.

Process and communication — It's very important to know if an explainer video production has a systematic approach to its process.


A good company will introduce you to each step, such as — script writing, storyboarding, voice-overs, sound effects and deliverables.

You'll want a company that has a proactive questionary, offers different styles and is willing to communicate often in order to create a perfect video.

Design style — A company you choose needs to focus its style on reflecting your company. That's simple.
Keep in mind: If you want to stand out, make sure to choose an explainer video company that makes custom designs and stay away from those who use templates.

Price — This one depends on you and your budget. If you're looking to create an explainer video that elaborates on your features, then go for a lower price.
Don't forget: An animated explainer video company with more experience under its belt has a higher price for a reason. They know how to highlight important parts, have attention-grabbing tricks and overall what works best.
There are a lot of explainer video animation companies out there that do a great job, using these metrics will help you make an easier decision.
---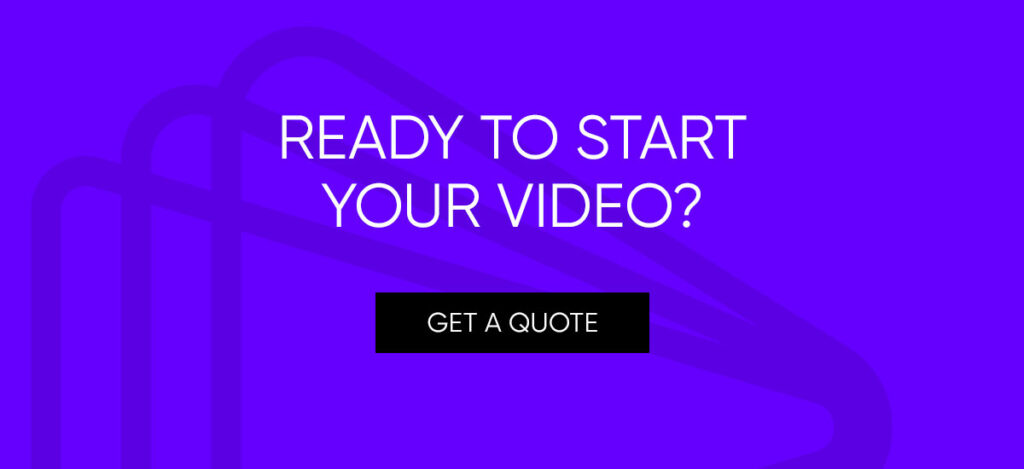 ---
1. dme.studio — Explainer Video Company
dme.studio is an explainer video company based in Daytona Beach, Florida, and has been in the game for years providing animation services for clients all over the globe. Working with brands worldwide, the studio is able to cover complete projects from various industries.
We believe in a tailored approach

— We pride ourselves on creating original 100% custom styles and illustrations and approach each client differently

100% best price to quality ratio

— Our expertise in both animating and business operation processes allows us to compete with the best and most affordable pricing offers

Transparency is the key

— We're upfront about our costs and explainer video production process, making sure you're introduced to each step before moving forward with the project

Portfolio

— Working with global brands allowed us to learn about different markets, cultures, styles and widen our portfolio categories
dme.studio has a knack for creating animated marketing videos, and gained experience working with marketing agencies in the US, Canada and Europe. Most of our talented group worked in agencies before, too.
As a result, our explainer video production has the know-how and the ability to emphasize important features when presenting our client's products and services in a form of an explainer video.
As an explainer video company that works with agencies, we understand that words aren't enough proof. That's why we don't insist on telling you how good we are… we believe that our work should speak for us. So here's our showreel from the previous year.
---
The same goes for our clients. We don't think that you should believe our words, instead, you can take a look at this customer testimonial and see what our clients have to say about our explainer video production and services.
---
---
2. Explain.ninja — Animated Explainer Video Company
Explain ninja is a great company based in Poland. They have a wide range of animation styles to offer from simple whiteboard animation to more complex types such as 2D & 3D animation. They've created hundreds of videos for popular brands like Google, Codio, Bolt, and others.
They've been in the game since 2013 and have worked with various industries. In their portfolio, you can find explainer videos, commercials, motion graphics, marketing & advertising videos, infographics, live-action videos with lower-third graphics…
---
---
3. Yum Yum Videos — Explainer Video Services
Yum Yum Videos is another company that's been in the market for around 10 years. They started as a small studio in Argentina back in 2010, with simple styles of animation, and worked their way around to be able to produce powerful, engaging videos whose style attracted companies such as Red Bull, Walmart, Fox…
Not only are they good at producing animated videos for their clients, but they're good at helping businesses grow with their enhanced video marketing strategy.
---
---
4. Epipheo — Explainer Video Production
Epipheo is one of the first companies focused on creating explainer videos. While using animation in video marketing isn't that much of an old thing, being one of the first in the market allowed Epipheo to stack up a good list of clients such as — Google, Cisco, and Microsoft…
They excel at understanding a company's identity and message and bring clarity to the audience by building an engaging story for each brand.
---
---
5. ILLO — Explainer Video Agency
Illo is a company that has a very specific style. If you've watched any of their videos before, you would be able to recognize their work even if you don't know they're behind it.
A goal of an animated explainer video is to captivate and stand out from the crowd. Illo's simple and artistic approach can take care of that. While a good design doesn't necessarily bring in the results, it's a good brand awareness tool.
---
---
6. Yans Media — Explainer Video Production Company
If you look at their style, portfolio, blog and website you wouldn't guess that they're a small studio in Armenia.
They're great at almost everything — motion graphics, 2D, 3D animations, product demos… you name it! Starting their journey with clients from their part of the world, they grew into a skillful studio offering explainer video production services to companies all over the world.
---
---
7. Wyzowl — Animated Explainer Video Company
While they're not exactly the pioneers of explainer video services, they managed to create a lot of projects in less than a decade. Like every company on this list, they also offer a wide range of video types.
What's good about them is that they do in-depth research about video marketing and are great at emphasizing your best features. Wyzowl offers unlimited revisions, which some clients love — if you're not certain what you want in a project they might be a good option for you.
---
---
8. Thinkmojo — Explainer Video Agency
Next to dme.studio, Thinkmojo is another company on this list that excels in everything about video. We both produce commercials, educational videos, how-to videos, as well as explainer videos, 2D & 3D animations, motion graphics…
They're behind a couple of great projects with companies like Google, Slack, Zendesk… Check their video below.
---
---
9. Alconost — Explainer Video Services
Alconost Inc. is a leading US-based video production company established in 2004. Specializing in custom animated videos for apps, games, products, and brands, they have an impressive portfolio of work.
Their expertise spans explainer videos, tutorials, live-action videos, and marketing & advertising videos. With a track record of collaborating with renowned brands like Paracosm and Apifonica, Alconost Inc. delivers high-quality, captivating videos that effectively convey messages.
---
---
10. Explainly — Animated Explainer Video Company
Similar to Explainify (name also), this animation company also has a good approach to the process. They offer a variety of video styles but specialize in 2D & 3D explainer videos.
Based in San Francisco Bay Area certainly helped them connect with a few famous corporations such as HubSpot, Visa and Morning brew. But that wouldn't mean a thing if they weren't able to produce high-quality work.
Just take a look at one of their projects and decide for yourself.
---
---
11. BluBlu Studios — Explainer Video Services
Another Poland-based animation studio on this list. What's the thing with the Polish people and animation services? There must be a connection…
Jokes aside, BluBlu Studios is an explainer video production company that has some of the best illustrators in the market. Plenty of their projects just scream how talented they are.
That helped them score a few big clients like Microsoft, Forbes, IKEA, Panasonic, TEDx, and many more…
Take a closer look to their style:
---
---
12. Breadnbeyond — Explainer Video Company
Breadnbeyond is one of those companies that revolve around being quick and delivering on time. If you're looking to create a video that simplifies the use of your software or a service, then Breadnbeyond is for you.
For explainer videos that have the goal of captivating and converting the audience, you'll need a higher level of illustration. They might be fast and affordable, but not as detail-oriented. Still, they find this business model working and are targeting a specific audience.
---
---
This is our list of the 12 best explainer video companies in 2023. Although there are plenty of other companies that offer high-quality explainer video services, these are the ones that stand out because of their portfolio, approach, pricing plans, design style, etc.
At dme.studio, we understand that we don't succeed if you don't succeed. That's why we don't care about completing a project if it's not perfect. You may think that everyone says that, but we think and breathe this way.
Just ask any of our customers.
We want to build lasting relationships with each client. And we know the right way is by focusing on customer needs.
Our videos are tailored to fit your company's marketing objectives and brand's identity. We know that an effective video needs to be attention-grabbing, memorable and drive desirable action.
That's why we have a systematic process and we include you in the steps in order to create a perfect solution for your needs. We love feedback because it's the only way for us to improve.
---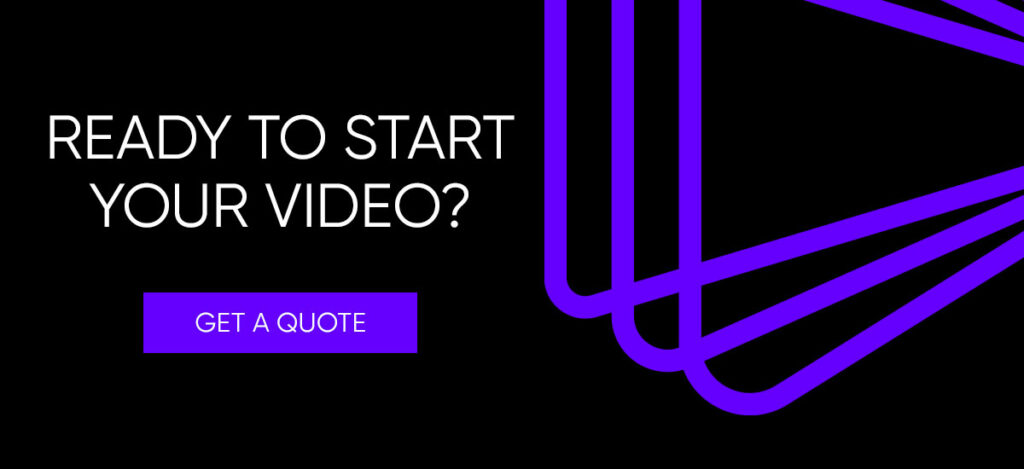 ---
Explainer Video Company FAQ
If you're a small or medium-sized business, investing in an explainer video could be expensive. Of course, it depends on your needs, but the higher the quality and attention to detail — the more the video will cost you.
It's ok if you're having a lot of questions that you'd want to be answered without being annoyed by a salesperson or similar. Because we don't want you to feel pressure in making decisions, we tried to answer a few frequently asked questions regarding explainer video production services.
What Is an Explainer Video Company?
Explainer video company usually refers to a company that specializes in making explainer videos. It's a production team that works on producing marketing videos and is good at promoting your business efficiently, presenting your message, services or products, while at the same time grabbing attention and captivating your audience.
As the attention span of an average person is at an all-time low, these companies became experts at simplifying any complex topic in a form of a 1-2 minute video.
How Long Does It Take for an Explainer Video to Be Made?
Depending on the complexity and length, a completely customized explainer video could be done in less than two weeks if it's not complicated. If the project requires great attention to detail and covers a complex topic, the video might need as much as 8 weeks to complete.
An experienced explainer video production team, that has a well-thought-out strategy and an optimized process, can finish the job in one to two weeks. But that's because they've been through each step multiple times and are fast at generating ideas, illustrations, voice-over recordings, post-editing…
On the other hand, if a smaller explainer video production team is on the project, they might need more time because they lack the same firepower.
How Much Does a 1 Minute Explainer Video Cost?
The short answer is — the price for a custom 1 minute explainer video costs around $5000-$7000. The price can vary depending on if you have a scenario or not, what style of animation is used, how many revisions, is there a voice-over actor or providing us with a recording, etc.
Finding the Best Explainer Video Company for Your Video Project
If you're looking to invest in an explainer video production, deciding on the budget is the first step. This article might help you better understand the minimum amount needed for a solid explainer video.
You need to weigh in different things when you're picking out our list of best explainer video companies.
We've mentioned at the beginning how there are a couple of metrics to look into, such as the quality of their portfolio or the way they communicate with you and are they upfront and transparent.
Another thing is the style, can they fully customize your video or are they using templates?
Did they work with other clients similar to your nature of work that you can have a look at? What kind of clients have they worked with previously?
Last but not least — the price. Are they affordable? If not, can you trust that your video will yield the best results? If they're affordable is the quality paying the price?
A lot of factors to consider before deciding which explainer video company you will give your trust to. That's why we did a little research and compiled a list of the 12 best explainer video companies in 2023. We believe that this information would be quite useful and it will be easier for you to make the decision.
We wish you luck!
---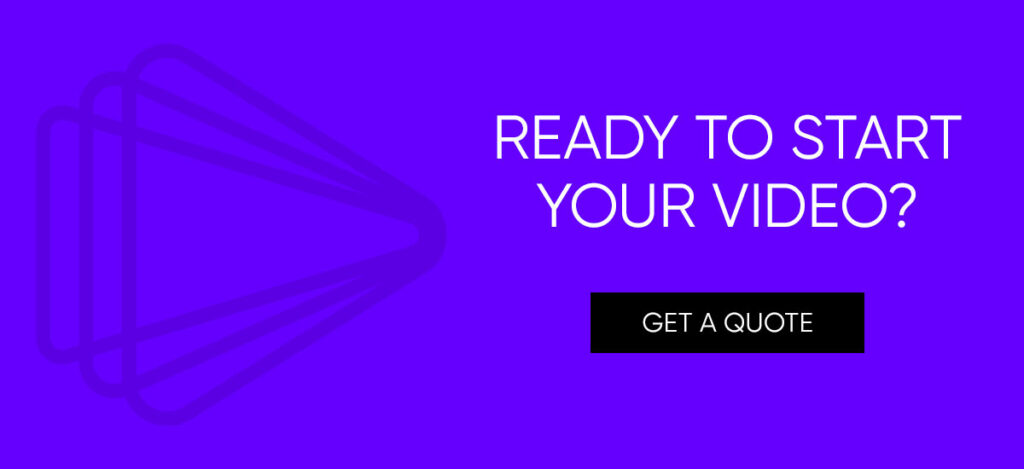 ---