Published on February 02, 2022
The changing business climate we all experience today has raised a question about whether graphic design as a profession might disappear. The truth is, graphic design is here to stay.
We live fast and seek instant solutions, and it is challenging for companies to attract and keep the audience's attention. Luckily, an experienced graphic designer can help you overcome this obstacle.
Still, it is not enough to find a graphic designer; you, as a client, are also involved in the creative process.
How? By creating a design brief.
---
It might sound complex, but with a few simple steps presented in the text below, it can be pretty straightforward and, above all, beneficial for both you and a designer. So, let's break it down.
What Is a Design Brief?
A design brief is a fundamental part of every design process. It is a written document outlining the project's objectives, aims, and milestones. A well-defined design brief helps build understanding and trust between a client and a designer because it addresses all the questions and concerns that need to be considered before the actual work starts.
Depending on the project's nature and scope, every design brief comprises various elements describing specific project stages. Finally, a successful design brief ensures both parties agree.
Interesting fact: The term brief comes from military jargon. It's "the act of giving in advance specific instructions or information." It's straightforward and concise, with details regarding the task and results that need to be achieved. However, it allows a considerable level of liberty to adapt to the situation.
Why Is Brief Such an Important Part of Creative Processes?
Once a client establishes a problem they can't resolve alone, they hire a professional, in this case, a designer, to help them come up with the solution. Still, regardless of their expertise and experience, a designer needs details about what the clients expect to be the result.
That's why the initial step to every successful project execution is an informed brief. Of course, it is possible to do the work without a brief, but that means constant communication between client and designer, which is a waste of time for both parties.
The Key Elements of Every Design Brief
Although every designer has their work dynamic and style, design briefs look the same. Therefore, include the following segments when creating one:
— Project Description
First, try to be as concise as possible. A sentence of two is enough to explain the problem and what you expect to receive as a final product.
— Project Scope
It's nice to perceive a designer as a wizard because most are indeed miracle workers, but you can't expect them to resolve all your problems. It all depends on their expertise, but few designers can cover all the aspects of your online presence.
Project scope, therefore, is a crucial part of a design brief because it's more detailed and should be as specific as possible. Give as much information as necessary because working on a one-page website differs from creating a new corporate identity.
---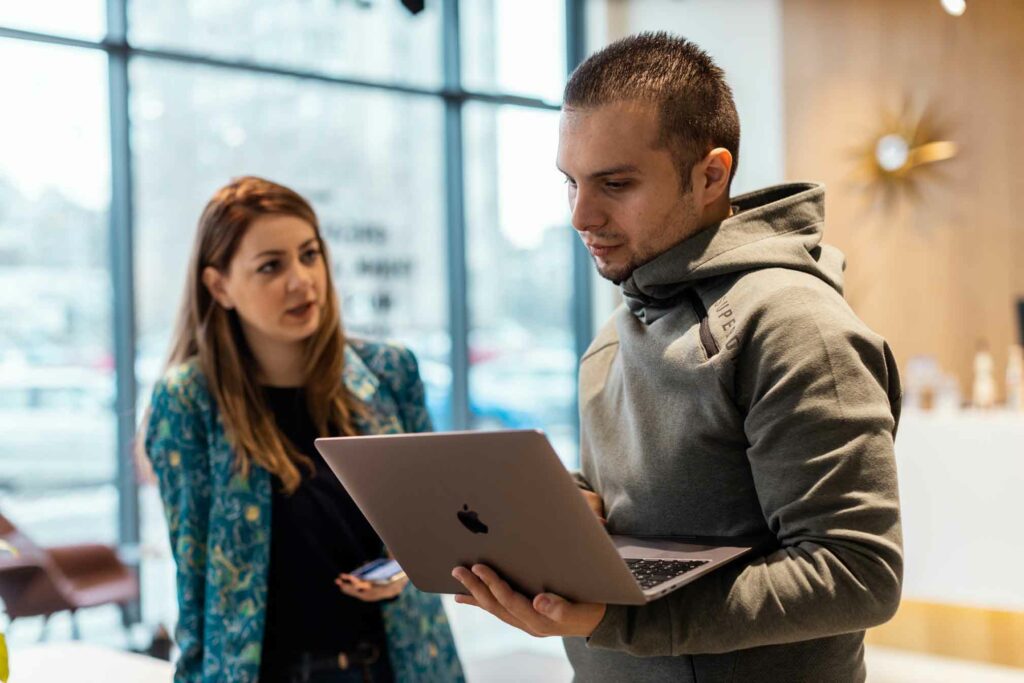 — Objectives
Many business owners don't understand how a high-quality design could influence their business growth. However, most of them know what they want to achieve. In addition, they can divide all those aspirations into three different objectives and put them into a design brief.
The business aim is a measurable target a client is aiming for, such as increased sales.
Marketing aim comprises marketing-related activities helping a client to achieve business objectives. It refers to a set of steps a client needs to take to improve customer engagement.
Everything from attracting a potential customer and making them interested in your offer and signing up to the product trial to purchasing the product or service to building trust and long-term partnership.
Remember, most reputable companies aim to be perceived as a partner (not a vendor) to their customers because a satisfied customer won't hesitate to recommend you to their friends and family and advocate for your brand.
Communication objectives revolve around what a client expects to be the outcome; how the design will influence the customer's behavior or change of behavior.
Communication aim is met if, for instance, a client sees the increased number of registrations and more prospects asking for a trial. Also, positive reviews, likes, and shares prove a design has fulfilled its purpose.
— Target Audience
Many companies fall into the trap of using a one-size-fits-all approach because they believe they'll be more successful if they present their products and services to a broader audience. But that's not a winning formula.
When hiring a designer, it is essential to familiarize them with your ideal customer profile. What problems your product solves, and who will consider it when such issues occur. A designer is here to help you provide an excellent user experience, and you'll not achieve that unless you specify your target audience.
— Style and Look
Although you hire a designer to do all the creative work, that's still your business, and you have the liberty (and it's advisable) to put your suggestions regarding the design's overall style and look.
---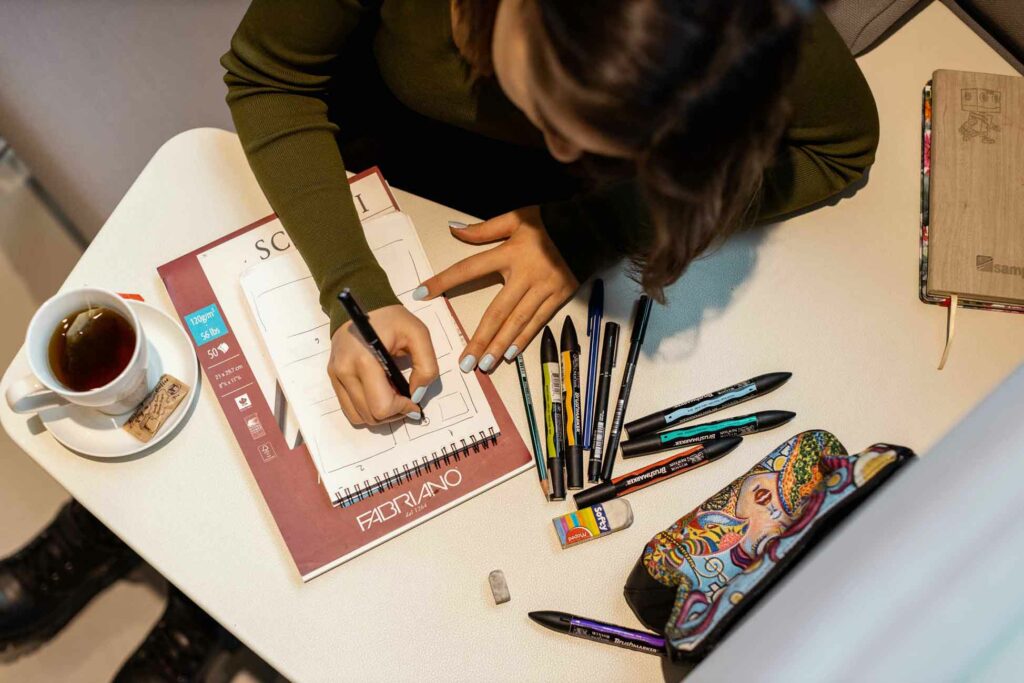 If it's challenging to explain it in your own world, you can include a couple of links showing how people from your industry or beyond have done it. Even though a design brief should be as concise as possible, it must comprise all the information you consider relevant to make the entire creative process efficient.
— A Time (and Budget) Frame
It's a divided opinion of whether you should include a budget and a time frame in a design brief. However, we recommend you do it because this information allows for more open and straightforward communication.
Suppose you operate on a budget and consider a designer or an agency that's too expensive for you at the moment. But, of course, that should not stop you from contacting them. The most experienced creative workers can look for alternative and cost-effective options to meet potential clients' needs and budgets.
Also, it is highly beneficial to define a time frame within which you expect a project to be completed. Transparency is also essential here because it is in everyone's best interest that everything goes according to a plan.
In addition, consult with the designer regarding a time frame. They will tell you how long it takes for them to deliver a high-quality product. In case you need it sooner, they could either refuse your offer or tell you it will cost a bit more.
---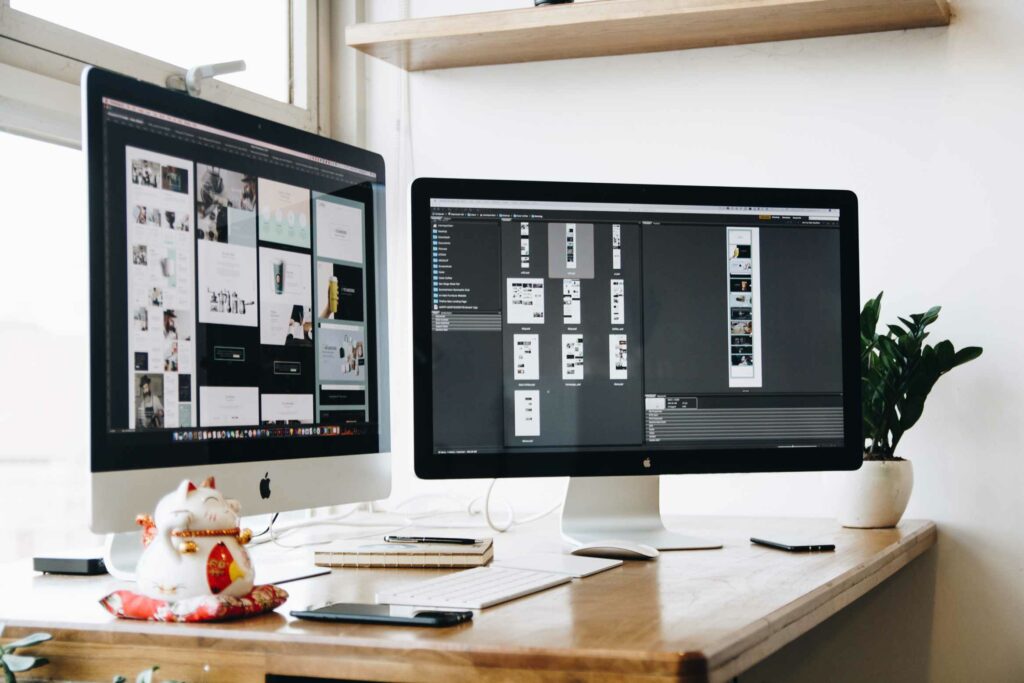 Don't Underestimate the Value of a Good Design Brief
A good brief saves time and energy for both clients and designers. A well-thought-out brief helps you get more precise quotes and decide between two or more designers or agencies. Also, it will save you from unnecessary phone calls, emails, and meetings once the project starts.
An informative brief is a starting point for every designer. Creative work differs from other, more technical occupations because it requires inspiration. Where do they seek it? In a design brief.
Finally, a design brief should be comprehensive yet concise and straightforward. When clients have a clear idea of what they want to achieve, a brief will not be longer than a page or two. If you're in a need of a website or a redesign of your current one, feel free to hit us up and we'll give you a quote.